HONDA CB500X-Motorcycle Touring in Thailand
It's not everyday that a motorcycle manufacturer listens to it's customers , but looking at the spec for the new Honda CB500X we may all just be in for one of the best surprises of 2019 if you liked the previous incarnations.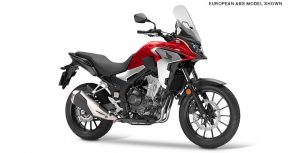 Honda has taken its already tried and tested CB500 engine and given it more mid range power making it even more fun to point at those twists and ride.
The engineering doesn't stop there!
Honda have re-profiled the shift dogs in the transmission to give it even smoother shifting. It was smooth already to be honest!
But what about the suspension I hear you shout!!
Well fear not, the clever guys at Honda have also tweaked the suspension with a new Pro Link Rear Shock with 9 stage preload and 5.9 inches (17mm increase) of travel , larger diameter internals for better damping and increasing the ride height.  The long stroke 41mm front forks now has more travel at 5.3 inches. (10mm increase)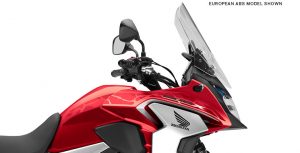 The wheel size has changed with the front now coming with a 19inch alloy, and the bodywork has had a smart new make over. The bodywork is designed to remove the heat away from the riders feet/legs which is always welcome in these warmer climates.
The dash has been upgraded and looks great, includes new upshift indicator that can be set to different rpm settings.  To top it all off it comes with a taller windscreen , and new twin pipe exhaust which allows the sound of the twin cylinder to sound a little sweeter !!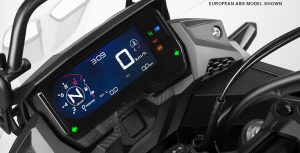 Put all that together and for sure there will be a ton of aftermarket parts for this mid size adventure bike, and you have a very capable touring /ADV machine.
If  you enjoyed our latest write up, try some of our other News items HERE.