The great northern adventure
"The Great Northern Adventure"
This Chiang Mai Motorcycle Tours is one of our longest (15 Days) and quite possibly our most exciting and technical adventure rides.
The roads are probably some of the best for biking in Thailand and the Chiang Mai Motorcycle Tours trip up to the north shows the changing landscapes and culture which many of those that just ride from Chiang Mai never get to experience. There are a few dirt trails we take through the sleepy countryside and along the way, we will stop and meet the hill tribes, venture deep inside some of Thailand's most fascinating caves, relax and enjoy hot springs, visit the famous Bhumihol Dam, where the roads through the mountain scenery take your breath away.
No Chiang Mai Motorcycle Tours to the North would be complete without riding the famous Mae Hong Song Loop with over 2,000 twists and turns through some of Thailand most amazing countryside.
We also will make stops in Chiang Mai for the night market, and as always we will be spending a couple of days in the laid back small town of Pai, found nestled in the heart of the mountains.
Pai's charm simply captivates the unwary traveller with lots of photo opportunities, waterfalls, bustling night bazaars and so much more.
Accommodation throughout the Chiang Mai Motorcycle Tours are not 5 stars, but we have gone out of our way to find a boutique style or quirky guest houses/hotels that will charm even the most jaded of bikers. Throw in sitting up in the mountains eating bowls of Tom Yam and Moo Dang hanging in quaint villages where the Shan people from Myanmar make you feel so welcome we guarantee you won't want to go home !!
Come & make some memories and share an adventure with us !!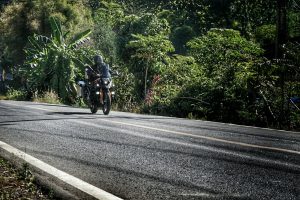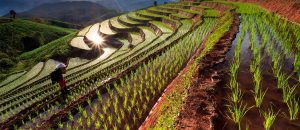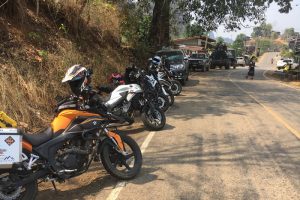 Day 1 - Airport collection - (Chiang Mai Motorcycle Tours)
As you arrive at Suvarnabhumi Airport in Bangkok we will be there to greet you and will book you into our favourite resort just in Jomtien. Time permitting we will organise a bike briefing (Paperwork) and introduction to your bike
Day 2 - On the road to Nakhon Sawon (329kms)
We start the day with an early breakfast at 6.30 am as we have a long ride ahead of us to arrive at our first destination. As always we will have lunch on the road at one of our favourite little eateries, which will be a wholly Thai affair. We will be stopping late in the day to visit Temple Wat Kiriwong, located on the Dao-wa-dung hill this charming temple is a great photographic opportunity especially at sunset and on the fourth floor of the pagoda, you will see the awesome scenery of Nakhon Sawan province at 10 kilometres around.
Dinner is by the river at the charming Kungpaw 2 at Limpin, very reasonable and delicious.
Our first bed for the night will be at an amazing resort, looking very French indeed!!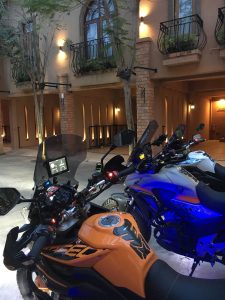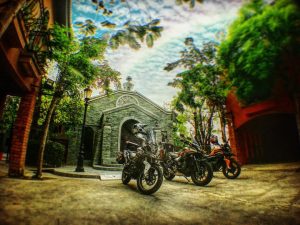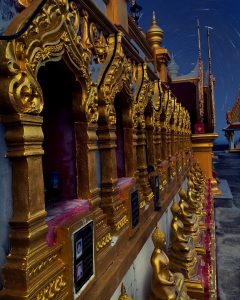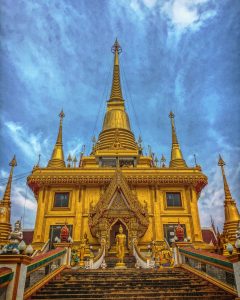 Day 3 - Nakhon Sawan to Tak (Bhumihol Dam) 250kms
The ride now really starts to get interesting and full of wonder, you can be forgiven for thinking you have been transported back in time as the farming countryside passes us by in a blur.
Our first stop for lunch is at the Phra Ruang Hot Springs in Khampang Phet, where we can relax, bathe and refresh before continuing our ride to Bhumihol Dam, on the quaintly name Ping River a tributary of the Chao Phraya river. This is Thailand's largest Dam and since it was built many wildfowl have moved into the area.
It boast stunning scenery and again great photo opportunities. Sunsets are sublime across the lake which stretches into Changmai and using time-lapse photography here at sunset will give you a memory to cherish.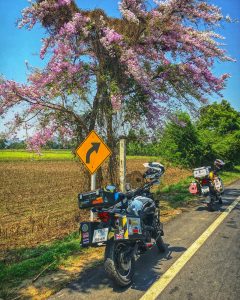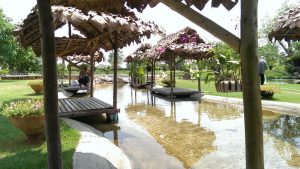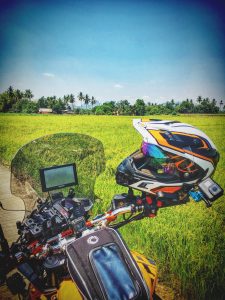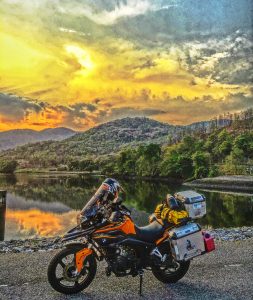 Day 4 - Tak to Chiang Mai 254km (Chiang Mai Motorcycle Tours)
Today is a riders day, so again it's an early start with a good breakfast and then time to hit the road.
We will be making numerous stops along the way to refresh and have lunch, and admire the scenery and the magnificent roads just keep getting better and better!
We try to arrive in Changmai around 4 pm and check in to our choice of boutique hotel so you can relax and swim in an awesome pool (we will say no more)!!
Once refreshed from the ride we will venture out to Chiang Mai's famous night market by taxi to sample shopping eastern style and sample some of the awesome food on offer throughout the evening and as we are in a Taxi we can try a few of the local beers !!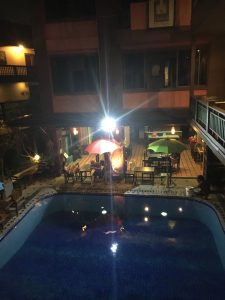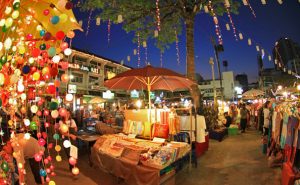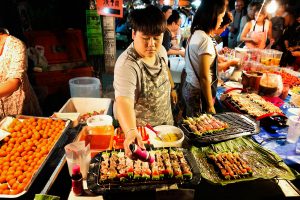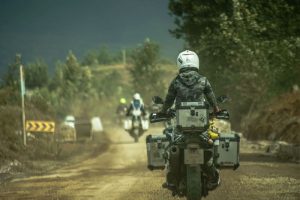 Day 5 - Rest Day Chiangmai (Site seeing)
A day off from the road and time to unwind, start with a late, late breakfast and then take a small tour of Chang Mai. We will organise a number of exciting excursions in and around Chang Mai for you but as it's just not possible to see them all in a day so we can point you in the right direction but to be honest, you would be mad to miss Doi Inthanon national park.WOW !!!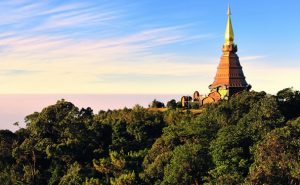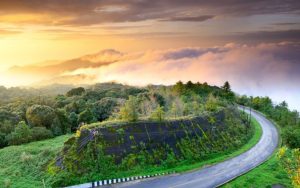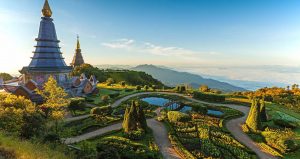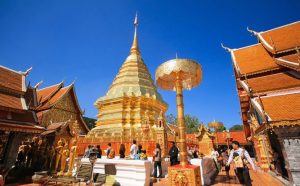 Day 6 - Chiangmai - Pai (127km)
Here we go !!
Some of the best roads in Thailand, with multiple twists and turns. This is where the faster and more skilled riders can take off from the pack and enjoy what are ultimately some of the most challenging and scenic roads to be had in Thailand.  These roads are built to thrill and at times scare the bejesus out of us.
These are the most talked-about roads in the biking world and for a very good reason as you will see as you ride the switchbacks that make this a grin a mile !!
Once in Pai we check in to our accommodation refresh and a night out in what is probably one of the most amazing nightspots in Northern Thailand. This place rocks and the vibrant nightlife will have you staying out well past your bedtime. There are food stalls and bars just about every step of the way, and with so many neat places to choose from you are truly spoilt for choice !!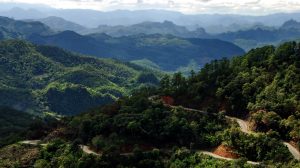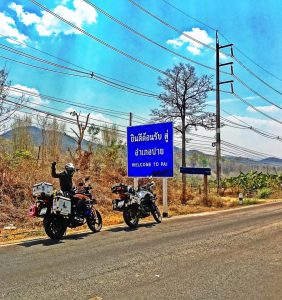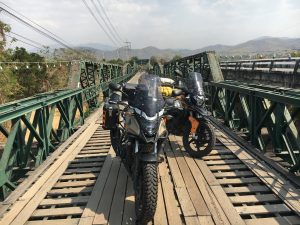 Day 7 - Lets Take A Look At Pai
Today we will have a late breakfast and go and see what Pai has to offer the adventure biker.
There are trails and backroads galore, which are fun but also lead us to some great sites so let's check them out together. There is a trail or alternatively, a boat ride to a refugee camp for the Karenni people (Red Karen) called Hauy Sua Tao, which is the best of the villages and Kayan women have traditional looms in their shops so you can see them weaving the sarongs and scarves which they offer for sale.
On our second site we can either visit the Pai Canyon which has amazing views across Mae Hong Son or we can take a cooling dip in the waterfalls of Mo Paeng - The Choice Is Yours !!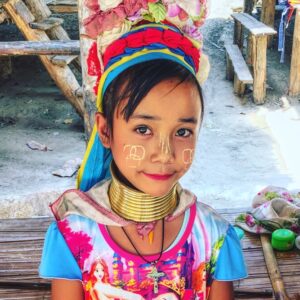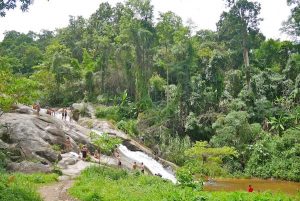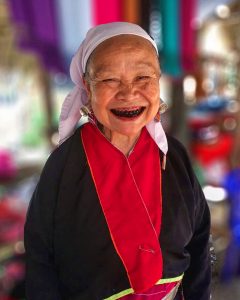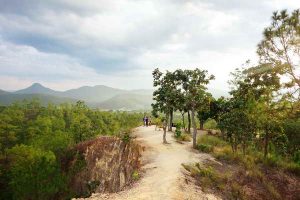 Day 8 - Pai to Mae Hong Son (130km)
There is no stopping us now, our senses are tuned for adventure and the open road is calling!
We begin our climb up to Mountain View Point some 2,000 plus meters up, where we can stop admire the misty morning views and get some great photographs.
We will then begin a slow descent down and visit Lod Caves. Taking a boat through some of the largest caves is one of my personal favourites and again the photo or video you shoot here will not disappoint. Be warned sometimes when it's very high rainfall a couple of the caves can be closed for safety.
A late lunch will be had at one of the highest restaurants in Mae Hong Son. Panoramic views are awesome and a chance to dangle your legs over a clifftop while you chow down on the delicious Thai food on offer is a must!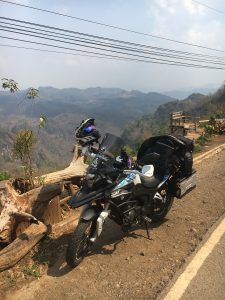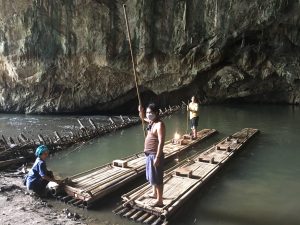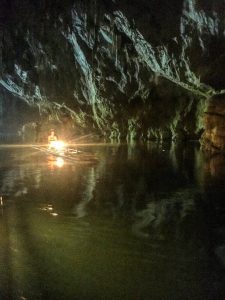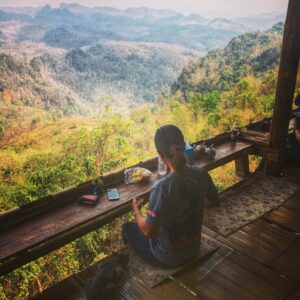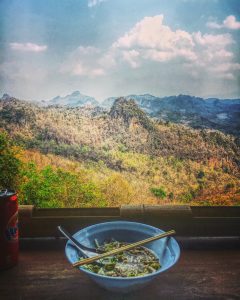 Day 9 - Shan Village (The Real Experience)
Have a lie in this morning (Go on treat yourself you have come a long way)!!
In the afternoon we visit a Shan Village in the mountains where we can interact with the Shan people and see their daily life, which has changed little in hundreds of years. We will have lunch overlooking the large lake with a view of the mountains in the distance. A chance to dine on something alternative to Thai food. You won't be disappointed! Late afternoon/ evening we want to take you to a superb temple up high on the hills that overlook Mae Hong Son. Wat Phrathat is a Burmese temple that affords a spectacular view of the entire valley in which Mae Hong Son is nestled. The temple dates from around the time of the village's upgrade to a city in 1874. One of the huge chedis contains the ashes of a revered monk that were bought from Burma by two devotees.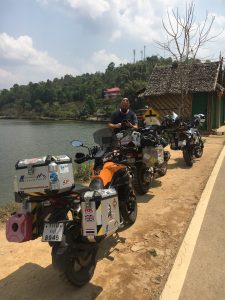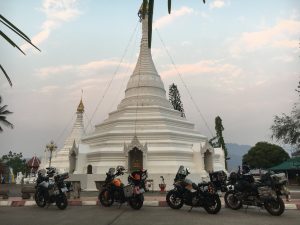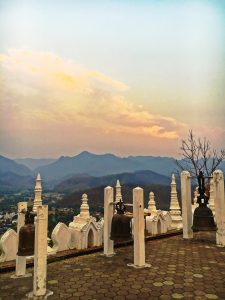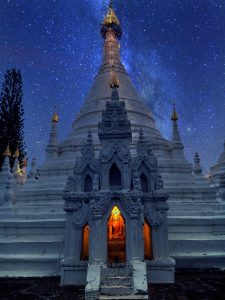 Day 10 Mae - Hong Son - Mae Sariang 175kms
Today we are riding the Mae Sot Countryside and will be able to glimpse a beautiful village nestled in the mountains which is actually a UN refugee camp called Mae La, we always bring a few gifts/toys for the kids and if possible we can walk the perimeter fence, but currently, there is a no one in/no one out policy.
The camp contains between 45,000-50,000 refugees and the first refugees arrived in 1984, mostly of the Karen or Karenni ethnicities, fleeing armed conflict and ethnic persecution by the Burmese government.
The camp was attacked in 1997 by DKBA troops with support from Burma Army units. There have been no incursions since then, but a mortar shell landed in Section A5 in March 1998. During the dry season, this area is quite tense with concerns relating to camp security, with threats of armed attack and/or attempts to burn the camp. We venture here in a positive light, as a humanitarian effort, to think about those less fortunate than us.
Please respect this area and the people at the camp, this will give us much food for thought later in the day!
As we approach Mae Sariang we will check into an amazing all wood hotel that looks over the river. This is probably as tranquil a setting as you could wish for!
Before dinner will take a trip to Mae Sariang Museum and exhibition hall. Lots of local artefacts and some great historical information on the Shan state and the people.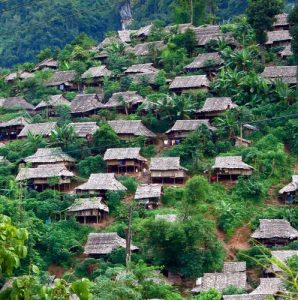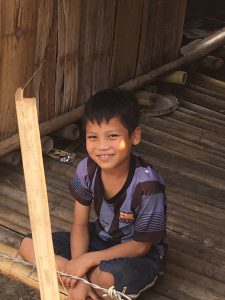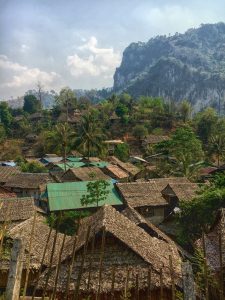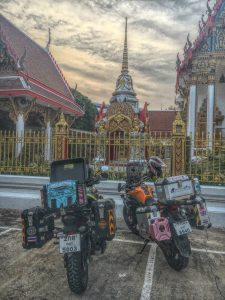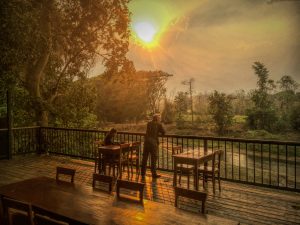 Day 11 - Mae Sariang to Kamphaeng Phet (370kms)
Early morning start today as we have one of the longest rides to Kamphaeng Phet.
The ride to Kamphaeng Phet is scenic and the air is fresh and we make a few stops along the way for refreshments and a few photographs, we will also be awarded a Government certificate to state that we have ridden across Mae Hong Son 2000 plus twists and turns.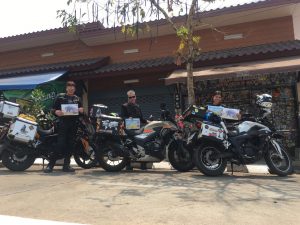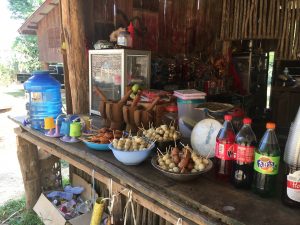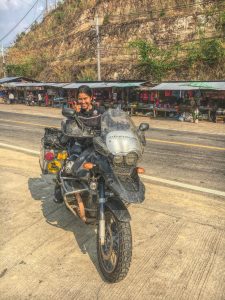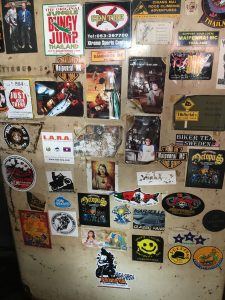 Day 12 - Khampang Phet (Site Seeing)
Today we will visit Khlong Lan National Park. Spread over 300 square kilometres on the west side of Kamphaeng Phet province, Khlong Lan National Park is best known for its breathtaking 100-metre-high waterfall. Once at the Khlong Lan Waterfall we can take a dip in the refreshing pools, they are cold so be warned! Our second visit will be to Kamphaeng Phet historical park. The Kamphaeng Phet Historical Park contains the ruins of the ancient town of Kamphaeng Phet, an important town in the Sukhothai Kingdom. The park that is little visited by foreign tourists contains monuments built during the 13th to 17th centuries by the Sukhothai and Ayutthaya empires.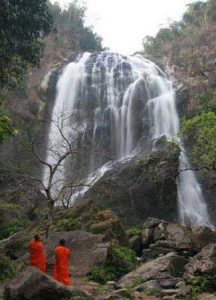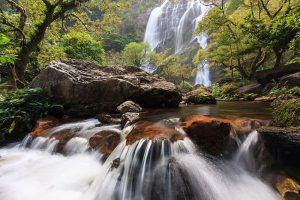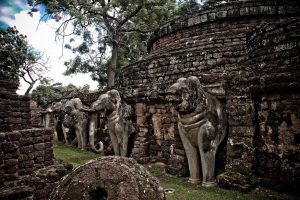 Day 13 Kamphaeng Phet through to Kao Yai National Park (380kms)
Another early start today as another long ride but we should be refreshed after our day off.
Today we ride through an amazingly lush tropical rainforest for an unforgettable experience. Good chance of seeing a Brown squirrel, Sambar deer, Barking deer, Northern pig-tailed macaque monkeys, several Red-wattled lapwings, Stork-Billed Kingfisher and giant Monitor lizards. Gibbons also swing through so take your time !!
Elephants are wild here so we need to be careful-See the Picture below...
We stop the night in a small resort in the National Park which allows us to recharge and enjoy the wild nightlife of the rainforest.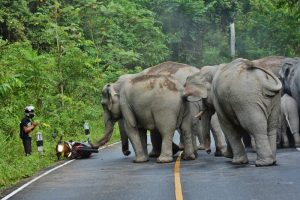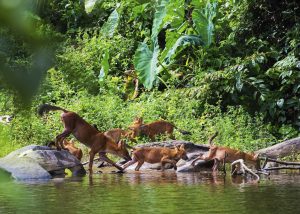 Day 14 - Beautiful Khao Yai by Motorcycle
Today is another Rest and Relax day, so a late start and we are just going looking for trails in and around the park. Keep your cameras ready as there is a lot of wildlife and so much fun to be had in this park!!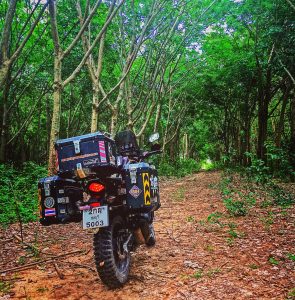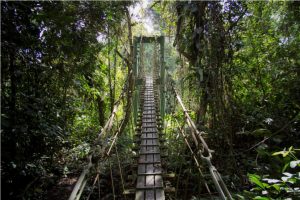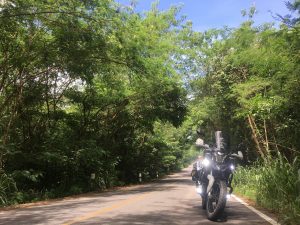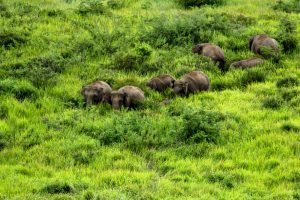 Day 15 - Khao Yai back to Pattaya (220kms)
On our last day on the roads together and we make tracks back to base camp in Pattaya.
We have travelled together from the East Coast of Thailand all the way to the furthest point North and shared some amazing sights and experiences. We still have one more gem to show you as we get back into Pattaya and that will be a beach sunset like no other on the eastern seaboard. Sit back relax, you have taken on a really hardcore ride and it's time to have a few beers and discuss the trip with us before you fly home. Thanks for joining us in what has been the ADVENTURE OF A LIFETIME !!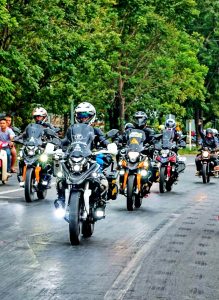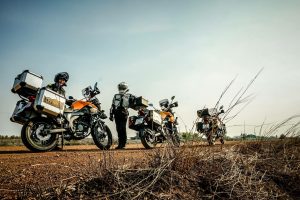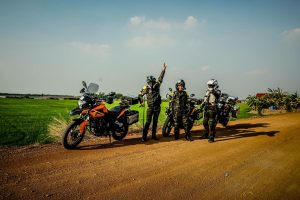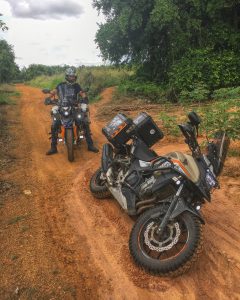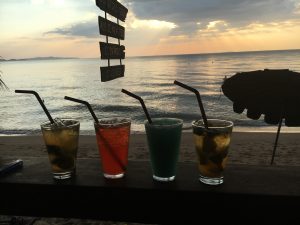 Price
126,000 THB / Rider
Pillion Riders are at 25% of the cost of the tour based on shared accommodation
Please Note: Our Prices are based on a minimum of 4 Riders per tour. You are welcome to book alone or with fewer people however, prices will adjust unless you are happy to be flexible with tour dates so we can put you with other riders of a similar skill level.

Chiang Mai Motorcycle Tours Includes:
Airport collection and departure
Safety Rules & Presentation
Bike Hire
Helmets
Fuel during the entire trip
Accommodation for the entire trip
Breakfast for the entire trip
Lunch for the entire trip
Drinks the entire trip (excluding alcohol)
Entrance Fees to numerous national parks and historical sites.
2 Tour Guides
Third-party liability insurance
*Excludes - Evening Meals 
Rider Level - Experienced riders (3 years minimum riding experience).
Off Road - 30% 
Total kms traveled - (Approx) 2,700kms
You will need: Passport, Riding License, International Riders Permit, Insurance from your home country.
We will need 2 weeks advance notice to book the Chiang Mai Motorcycle Tours.



Full Motorcycle Medical Insurance Cover From As Little As $3.00 a day


Please Note Chiang Mai Motorcycle Tours is now a 15 Day Tour
Great Northern Adventure - Chiang Mai Motorcycle Tours a Tour From Pattaya Motorcycle Tours